Extrusion Die Changer (EDC)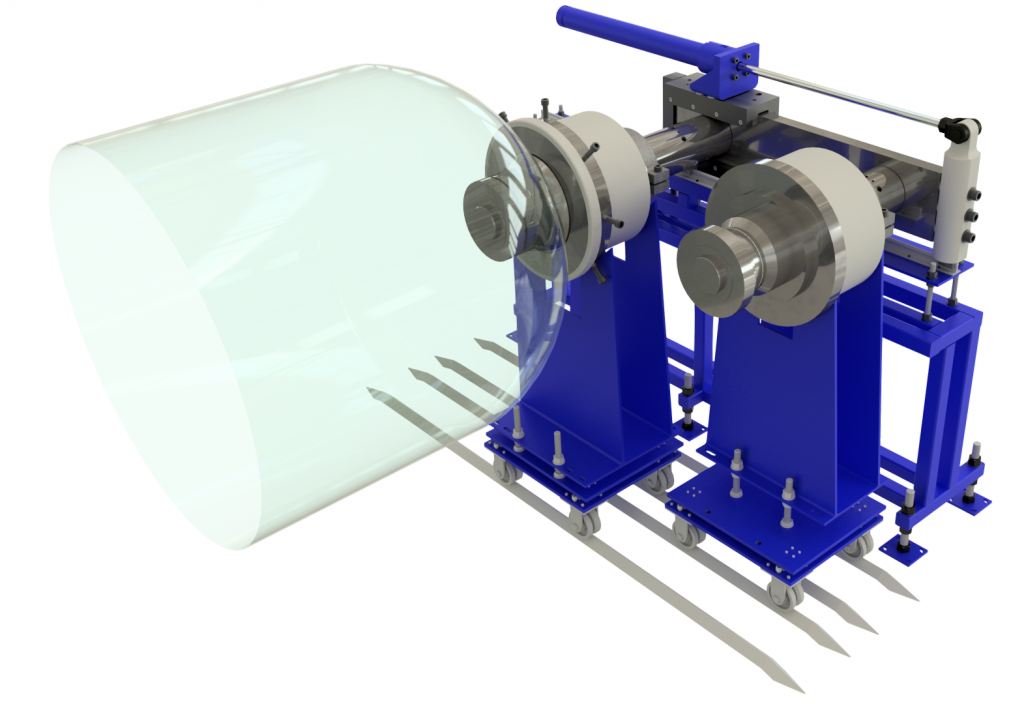 Get More from Your Process
Extrusion Die Changers (EDC) rapidly and easily exchange die heads in and out of a process line. The patented system utilizes a hydraulically actuated quick-shift slide plate on linear rails to exchange die heads in less than 30 seconds.  Total extrusion process changeover time is reduced from one hour (typ.) to under 10 minutes – shutdown to startup.
The system is ideally suited for lines that must otherwise be purged during die changeovers, such as foam sheet extrusion or for batch operations where reduced changeover times translate directly to increased output and cost savings for waste and labor reductions.
The EDC system supports two dies, one online and a second offline at preheat. The offline position allows convenient access for removal, cleaning, and installation. Each position is independently heat controlled, saving valuable heat soak time when bringing the new die online.
Depending on size and weight, dies may be mounted on v-groove caster mounted carts. EDC units are custom-designed to the process and are available in a broad range of sizes for applications ranging from horizontal annular dies to profile and flat dies. 
Options
Die Adaptors
Plating
Transition Carts
Oil/steam Heat
Electro-mechanical push-button pendent
Heat control panel (optional)