IntegraPak-500 PLC Integrated Equipment and Heat Control with Optional Line Control
Operates one (1) Gear Pump, one (1) Continuous Screen Changer – 2 or 4 Pocket and (optional) Downstream Puller/Haul-off. Includes up to twelve (12) Heat Zones.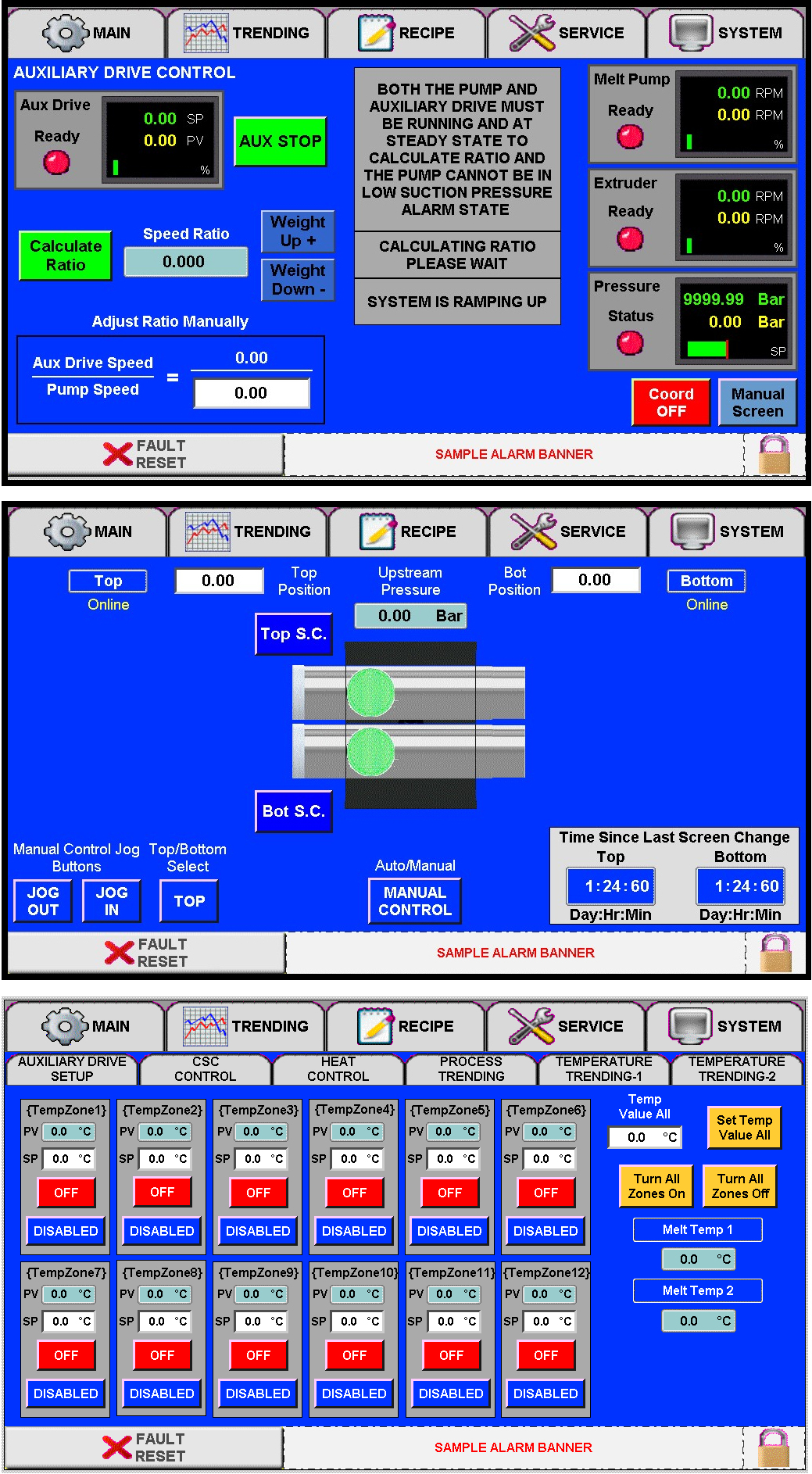 Product Description
PLC: Allen Bradley (or B&R Automation)
HMI: 10" color touch screen
Monitors and controls inlet pressure to pump and interface with extruder drive, along with controlling piston actuation, venting locations and dwell times.  Capable of integrating and coordinating downstream haul-off.
Displays
System
Screen Changer
Piston positions
Inlet / outlet / delta pressure (transducers by others if not supplied)
Visual clean screen indication
Time from last screen change
Gear Pump
Pump speed, Pump current
Suction and discharge pressure
Optional Haul-Off
Speed
Trim Control
Bumpless transfer
System alarms and shut down for:
Screen Changer
High inlet pressure
High delta pressure
Gear Pump
Low / High Suction
High Discharge & Delta Pressure
High current
Features
Auto start (auto ramp to full production)
Recipe storage automated product selection / start-up
Trending
Data logging
Expandable I/O
Removable flash memory data tracking and collection
Transducer calibration
Ethernet communication
Ewon secure remote access module
VNC viewer for displaying and using the control screen on a remote/larger monitor
External communication options available upon request