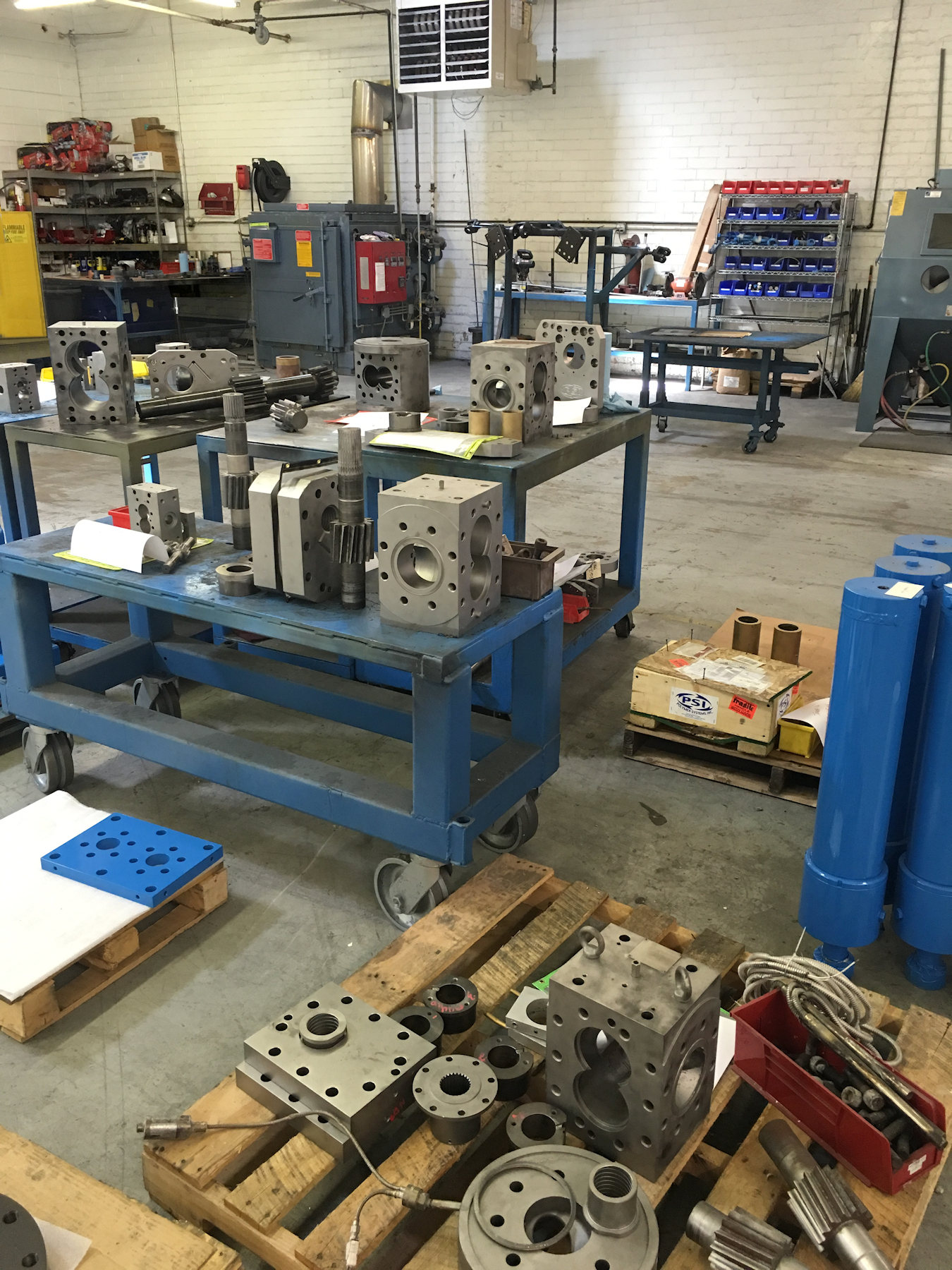 Bring us your parts and pieces and breathe new life into your old equipment!
Rebuilds present a great environmentally sound and sustainable cradle-to-cradle solution. This cost-effective option saves having to discard equipment that has reached the end of its service life.  Several options are available; from simple evaluations to part replacement to complete overhaul and restoration.
PSI operates a complete in-house repair center capable of rebuilding most major brands of gear pumps, bolt-type screen changers, and static mixers.
Burn out and cleaning available
Precision measuring of each part
Gauging traceable to NIST standards
We carry internal parts to fit most major melt pump brands
Custom parts and machine work available
Weld repair on screen changer cross-bolts and housings and on larger gear pump housings
Restore machine efficiency and performance to original OEM specifications!  
Call us 1-828-468-2600 or email service@psi-polymersystems.com and ask for Jody to schedule a rebuild during your next planned line maintenance.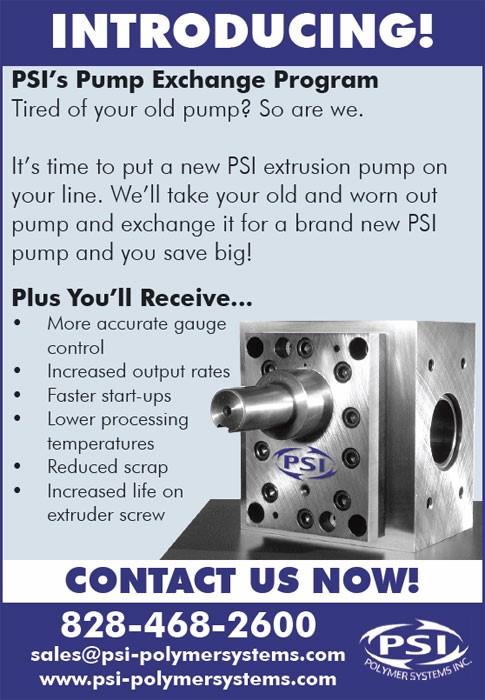 Ask about our Screen Changer trade-in program as well!
PSI's Pump Exchange Program 
Is your pump costing you production efficiency?  Are repetitive repairs are no longer cost-effective?  
Trade it in!  PSI will offer you a far greater trade-in value than you will find on the used equipment market.  PSI pumps are drop-in replacements for most of our competitors.   Give us a call and you will be pleasantly surprised at how easy, cost-effective and fast a PSI gear pump can be made to swap out your tired old relic. 
Plus You'll Receive…
Service with a smile
Longer lasting gears
Trouble-free seals
More accurate gauge control
Increased output rates
Faster start-ups
Lower processing temperatures
Reduced scrap
Increased life for the extruder screw and barrel