Y-Block Manifolds and Valves
Get More from Your Process
Y-Block adaptors divide and direct the melt flow from a single extruder to feed two or more forming dies.  Whether a simple 'Y' block or a more complex multi-port manifold, PSI blocks excel in streamlining and balancing flow while minimizing residence time to the die. 
Volumetric flow to the individual dies is controlled by manual or automated valves or by the inclusion of PSI gear pumps.
Flow through one die continues unimpeded while the other is taken offline for exchange or cleaning.  Plus, an added benefit of fewer extruder shutdowns & startups. 
Economies of operations are gained with lower investment, operating, maintenance and energy costs for multiple extruders in favor of a single larger extruder feeding multiple downstream forming lines.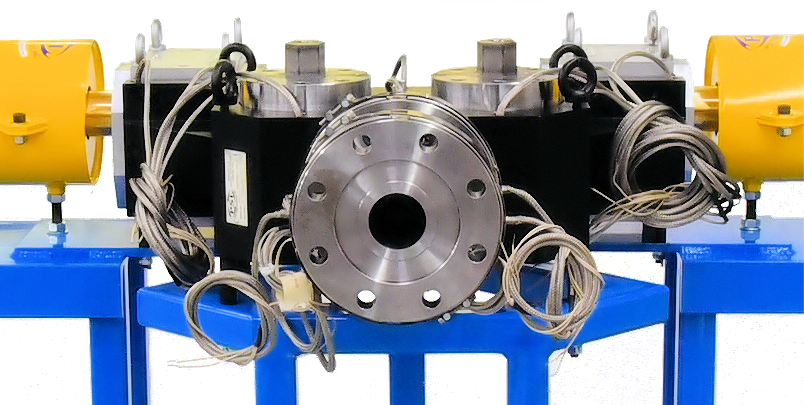 Custom designs for your plant!