Heat Exchangers & Melt Coolers (HEX-SM / HEX)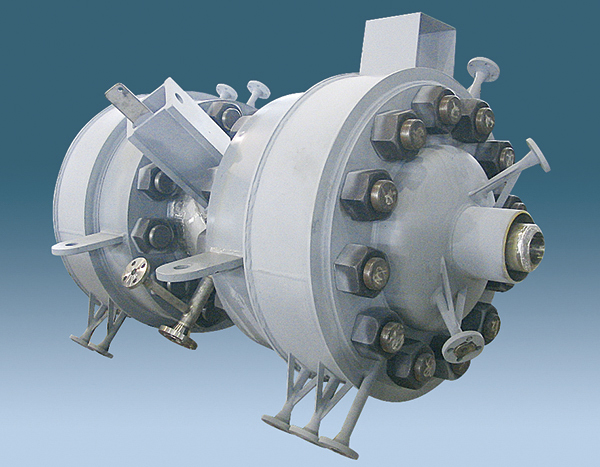 Get More from Your Process
PSI Heat Exchangers (HEX-SM / HEX), also referred to as melt coolers, provide exceptional efficiency when cooling or heating viscous fluids.  The countercurrent flow, single-pass shell and tube design is available with helical static mixer inserts or with open tubes.
HEX-SM models add static mixing elements (alternating bow-tie twists) within the tubes to break up laminar flow that can inhibit heat transfer.  The turbulent movement fully exposes the process fluid to the cooling or heating surface achieving heat transfer rates three (3) to seven (7) times those of conventional open tube heat exchangers.  Offering a compact footprint and short residence times for space-critical applications, PSI's HEX-SM heat exchangers are a smart solution for temperature control of prepolymers, polymers, and hot melt adhesives.
HEX open tube models have a larger footprint as compared to the HEX-SM models and are recommended for applications requiring low pressure drop and greater versatility.  Small diameter, stainless steel single pass, straight tubes have high surface-to-flow area for optimal heat transfer. The shell side features a single segmental baffle arrangement.
HEX-SM and HEX heat exchangers are custom manufactured to individual process specifications.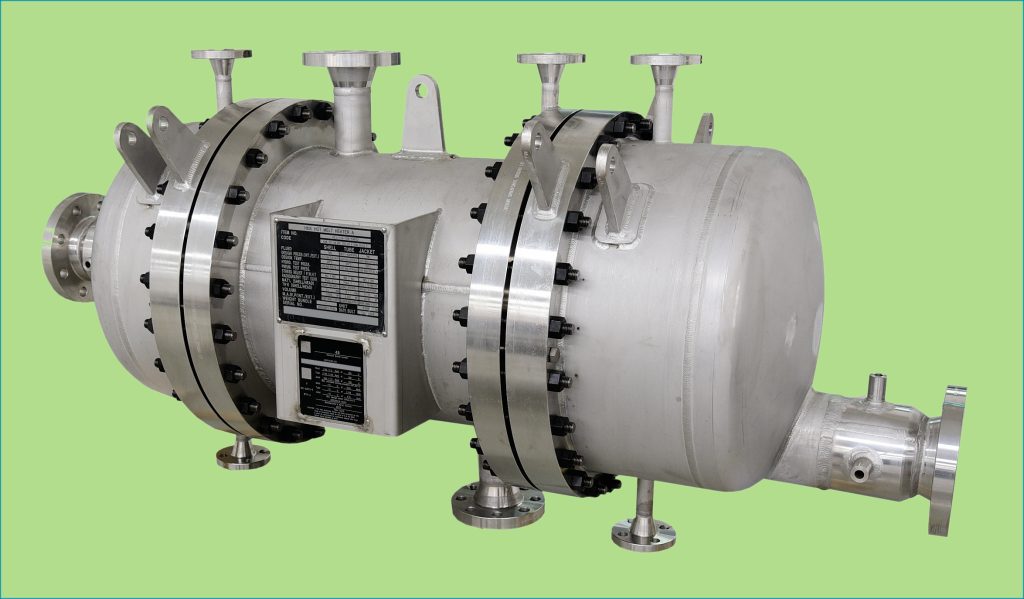 Applications
Adding heat for pre-polymer reaction
Cooling hot melt adhesive products (typically Pelletizing operations) 
Addition or removal of heat for various polymerization reactions
Foam extrusion (in lieu of using a 2nd extruder for cooling)
Heat removal in exothermic reactive processes
Maintaining constant hot oil temperature in recirculation loops
Heating viscous food products 
Heating sealants
Specifications
Heat exchanger type: Shell and Static mixer inserted tube type; straight tube, single pass
Material: Stainless Steel (others, by application)
Operating pressure: Tube side – 435 psi (30 bar) / Shell side – 145 psi (10 bar)
Operating temperature: Tube side – 535 °F 280 °C / Shell side – 535 °F 280 °C
Standard code: ASME Sec.VIII, Div.1 & TEMA Class "C"
Features
Application-specific tube metallurgy
Processes fluids with low to high viscosities

No moving parts to maintain

HEX-SM

Heat transfer coefficients 3-7x higher than conventional open tube designs

Highly polished, streamlined flow, no dead spaces

Short residence time

Compact, space-saving design

HEX 

High surface to flow area ratio

Low pressure-drop
Options
Application-specific materials of construction (incl. for highly corrosive materials)
Pressure: Exceeding 5,700 psi (350 bar)
Viscosities: Exceeding 20,000 Pas (20,000,000 cp)
Certifications: ASME, DIN, Others