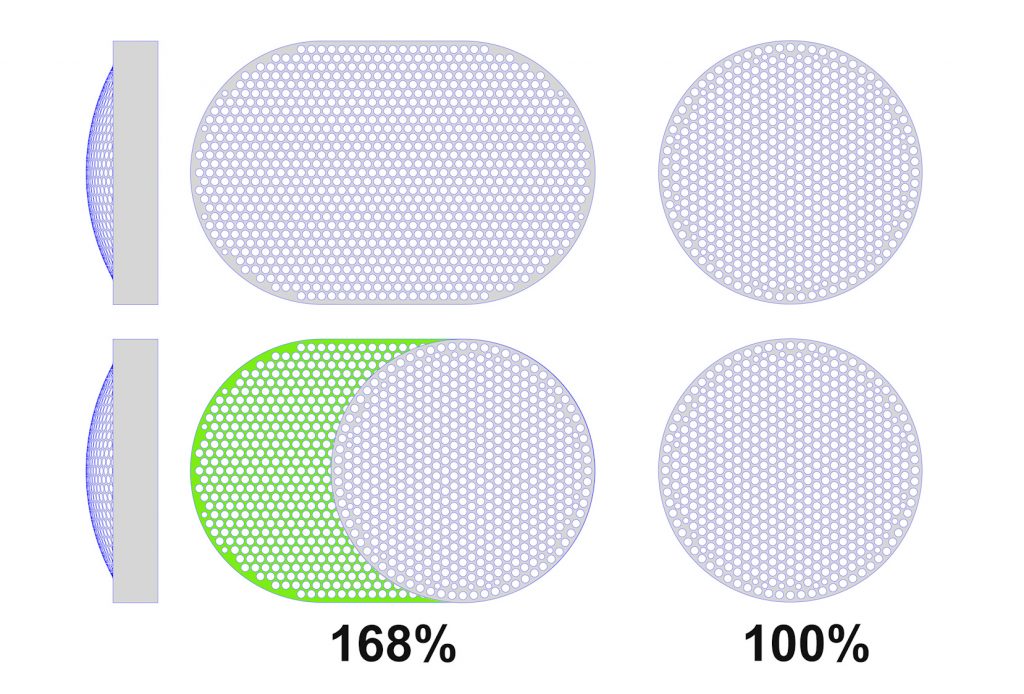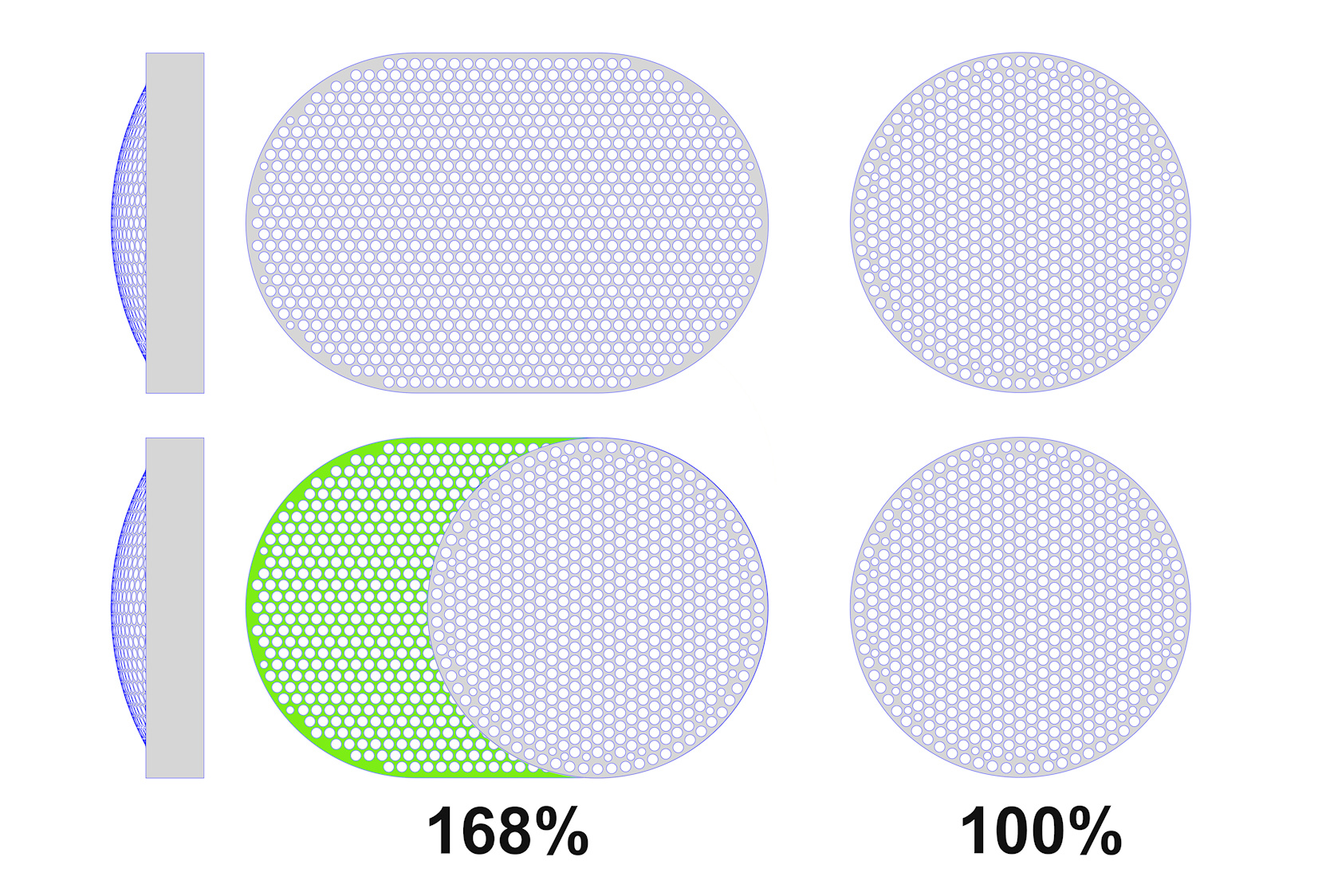 Get More from Your Process
When space and screen life are considerations, an oval screen pocket can be the perfect option. Available for bolt-type screen changers, the elongated pocket increases the filter area by roughly 168+%.  This can be generally equivalent to upsizing the screen changer 1-1/2 to 2 model sizes but with the space envelope of the smaller screen changer. 
Pressure drop across the screen pack is lower, yielding higher throughput rates given the lower average back pressure.  Shear stress is lower, boosting melt integrity.  
Screen life is roughly linear to the area increase, yielding an increase in time between screen changes.  For processes where recycle material can contain 'bursts' of contaminants, the longer screen life allows the operator longer intervals between screen maintenance. This option is only available for new machines due to the custom housing and bolts.
Available for:
CSC (continuous) and DSC (discontinuous) bolt-type screen changers